Our Cosmetic Services
If you don't feel confident about your smile or you want to improve your appearance with cosmetic dentistry, Dr. Perry is here to help! Dr. Perry has years of experience crafting beautiful smiles with treatments like whitening, bonding, veneers, and complete smile makeovers. Call us today to schedule a consultation, and we will develop a custom treatment plan to give you the smile of your dreams!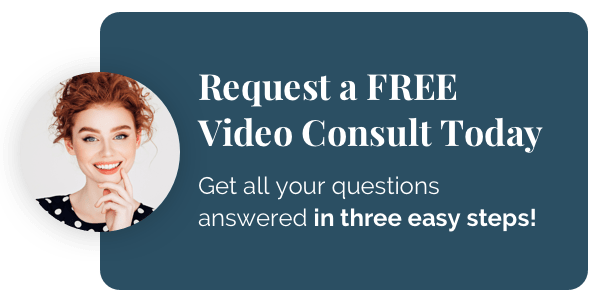 The Benefits of Cosmetic Dentistry
Enhance Your Confidence
By far, this is the biggest benefit of cosmetic dentistry. If you feel self-conscious about cosmetic issues like stains or yellowing, gaps in your smile, or crooked teeth, this can negatively affect your emotional well-being.
With cosmetic treatments from Dr. Perry, you'll smile with confidence and love the way you look.
Improved Oral Hygiene
If you love your smile, you're more likely to take better care of it with proper oral health! Studies show that patients who are proud of their smiles after cosmetic dentistry have improved oral hygiene habits like brushing and flossing twice per day.
Not only does this keep your smile beautiful, but it prevents common issues like cavities and gum disease.
Easier To Brush & Floss‍
Straight, even teeth are easier to brush and floss compared to teeth that are crowded, uneven, or have large gaps. This means you'll have an easier time keeping your teeth healthy and your smile bright after cosmetic treatment.
What To Expect
Take-Home Whitening
We offer custom-built take-home teeth whitening kits at Perry Family Dentistry. We'll take impressions of your teeth and work with a dental lab to manufacture a customized set of whitening trays just for you!
Once your trays have been built, we'll give you a supply of professional-grade whitening compound. Then, you'll simply whiten your teeth in the comfort of your own home according to our instructions. You'll get fantastic results without having to spend too much time in the dentist's chair!
Dental Bonding
Dental bonding is an affordable, non-invasive method of reshaping your teeth and that involves the application of a special dental resin. This resin is similar to the material that is used for filling cavities.
Once the resin has been placed on your teeth, Dr. Perry will begin trimming and shaping it to correct imperfections like stains, misshapen and uneven teeth, and gaps in your smile. The process is totally non-invasive and usually takes only 30–60 minutes per tooth.
Veneers & Lumineers
A veneer is a thin, tooth-shaped dental prosthesis that is designed to cover up the front chewing surface of your tooth. The veneer will fit perfectly over your tooth once it's been trimmed. A set of veneers can be used to correct a wide variety of imperfections, such as stains, uneven or misshapen teeth, gaps in your smile, and more!
Lumineers are used for the same purposes, but they are much thinner than traditional veneers (0.2mm compared to about 0.5mm). This means that they can often be placed over your teeth without trimming them, so they are a less invasive option for cosmetic dentistry.
Smile Makeovers
Not sure which treatment is right for you? Do you think your desired outcome will require multiple treatments? We can develop a comprehensive smile makeover just for you!
During your consultation, Dr. Perry will perform an oral exam and help you develop a treatment plan based on your oral health, your smile goals, and your budget. Contact us now to get started!