About Smile Design
Very few patients are born with perfect smiles. Many experience issues with permanent teeth coming in that leave them crooked or misaligned. Others have sporting or other physical accidents that damage their teeth or gums. From a purely genetic standpoint, many people have underbites, overbites, and issues with gums that are too high or too low. Some may have fused teeth, others are born missing permanent teeth that never grow to replace baby teeth.
Dental procedures of the past focused almost entirely on fixing serious issues like disease and decay of the gums and teeth. Today, Perry Family Dentistry is pleased to be able to offer our patients cosmetic dental treatments. These advancements are made possible through continual advancements in dental technology and our team's efforts to be continuously educated and trained on the latest and greatest dental treatments.
The culmination of our cosmetic dental practice is to be able to offer patients Smile Design treatment. You can trust our team at your Mount Vernon, WA, premiere cosmetic dentist with our implementation of smile design treatments.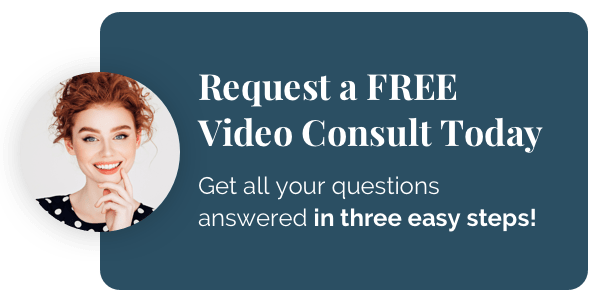 What Is a Smile Makeover?
Smile design, or a smile makeover as it is also known, is a combination of cosmetic dental treatments. While cosmetic dental treatments might seem like purely aesthetic enhancements, they can make a big difference for your overall oral health.
When teeth are straightened, they are easier to maintain and care for. It's also easier to spot cavities and other potential signs of decay or disease.
When gaps in your smile are filled, your teeth won't have open space to move and shift around. This kind of shifting can cause unnecessary wear and tear on your teeth and leave your mouth susceptible to bacteria that can cause severe issues. Smile makeovers are designed in such a way that your oral health and the overall aesthetic of your teeth and gums will be improved.
Complete Smile Makeover With Perry Family Dentistry
When completed, your smile makeover will leave you with a brighter, whiter, straighter, and ultimately healthier smile than ever before. Our talented and dedicated team, along with Dr. Blake Perry, is here to assist you in any way that we can, from creating the perfect Smile Design plan to implementing it.
Your smile and your health are our top priority at Perry Family Dentistry. With our knowledge and experience, your smile can be dramatically improved, enhanced, and ultimately made healthier.
Cosmetic Smile Makeover Options in Mount Vernon, WA
Our Mount Vernon, WA, practice offers a range of cosmetic dental treatments that can be combined to create your very own, personalized Smile Design treatment. Take a look at the procedures and treatments below.
Dental Veneers
Dental veneers are thin layers of material placed over the outer layer of your front teeth. They are created specifically to enhance your teeth, making them more uniform and brighter in appearance. Veneers are also designed to protect your teeth from cracks, chips, or breaks that often occur—particularly on your susceptible, weaker front teeth.
Veneers are constructed most commonly out of two different materials: composite resin and porcelain. Porcelain veneers tend to be more expensive, but on the whole, provide patients with a more tooth-like appearance. They are also stronger than composite veneers.
However, composites have their benefits as well. They are more likely to be placed on your teeth sooner because they can be molded to your teeth in a single appointment, whereas porcelain veneers take a little more time to make.
Teeth Straightening
Teeth straightening is a common cosmetic dental procedure that has been utilized for years. Patients can either opt for braces or clear plastic aligners that will gradually and slowly shift their teeth to be more aligned. Teeth straightening done properly can correct a misaligned bite as well. Not only are straight teeth more visually appealing, they are also easier to clean and care for, making it less likely that cavities and other issues will arise.
Traditional metal braces can get the job done well, just as clear aligners can. Costs between the two vary, but clear aligners do have some added benefits. They can be removed at will, teeth are therefore easier to clean, and you won't have any restrictions to your diet. Plus, they are far less noticeable than metal braces.
Composite Bonding
Some teeth are naturally smaller, misshapen or simply in need of some light enhancement. Composite bonding can take such teeth and completely remake them. It's a technique used by dentists to add material to your teeth that will fill in cracks, lighten appearance, or alter the shape of your teeth.
The resin material will first be placed on your tooth. Following that, your dentist will shape the material so that the resulting tooth will be more uniform. Then the material will be permanently bonded to your tooth. This type of cosmetic treatment is designed to last years at a time. With proper care and maintenance, your composite bonding should last up to 10 years.
Dental Crowns
Dental crowns double as restorative dental treatments as well as cosmetic. The procedure involves placing a cap or crown over top of a damaged, malformed, or severely disabled tooth.
This way, the crown both protects and enhances your tooth, keeping it safe from decay or damage while making your smile more uniform. Crowns can also rest atop a dental implant.
Dental Bridges
Dental bridges are another type of restorative/cosmetic device that can fill gaps in your smile. They are fixed in place and replace one or multiple missing teeth by bracing a dental prosthetic between existing healthy, strong teeth.
These make a great cosmetic treatment option if you are missing multiple teeth in a row. With dental bridges, your existing teeth won't be able to shift around and cause further damage to your smile.
Dental Implants
When a patient is suffering from near total tooth loss or dealing with one or two missing teeth, dental implants are a great solution!
Your natural teeth have roots that the bone in your jaw grows around, keeping your facial structure intact and supporting the rest of your teeth. When that anchor goes missing, bone in the area will recede. This can lead to serious issues for your existing teeth as well as the bone density in your jaw and face.
Dental implants act like a fake tooth root, causing your bone density to increase while simultaneously filling the gap in your smile with the dental crown prosthetic affixed to the top of the implant.
Teeth Whitening
Get brighter teeth with, teeth whitening at Perry Family Dentistry. Teeth whitening agents react with the discolored molecules in the inner layers of your teeth, breaking the bonds that hold them together and whitening your smile in the process.
Smile Makeover Before and After
You can trust that a smile makeover with our team will result in your smile being brighter, straighter, healthier, and stronger.
Treatment will be tailored specifically to your needs and your smile and overall oral health will be better off for it.
Average Cost of Smile Makeover
Because a smile makeover is so personalized and unique, it's nearly impossible to predict exactly what the cost will be. Depending on the area in which you're having the treatments and the number of treatments you need, prices will vary.
Get Your Cosmetic Dentistry Smile Makeover in Mount Vernon, WA
Get in touch with us at Perry Family Dentistry today with any questions you have regarding smile makeovers. We can help figure out exactly what treatments your smile needs and discuss pricing. Your perfect, healthy smile is just a few cosmetic treatments away. Let us help you achieve it!