Enjoy a Relaxing Dental Visit
At Perry Family Dentistry, we understand that dental appointments can be intimidating. That's why we do everything we can to ensure that you feel comfortable in our office. Whether you have dental anxiety, a strong gag reflex, or simply would like to feel more relaxed and comfortable during your procedure, we're here to help. Call our team today to discuss your needs and learn more about your dental sedation options.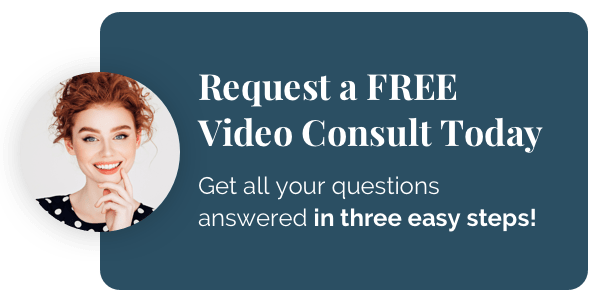 Consider Sedation Dentistry If You:
Feel Anxious or Nervous‍
Sedation dentistry is ideal if you're nervous about visiting the dentist, whether it's for a routine cleaning or a more invasive procedure. Sedation will help you feel less anxious and nervous, and ensure you can get the care you need.
Have a Strong Gag Reflex‍
Sedation can also help if you have a very strong gag reflex, which may make it hard to work around your back teeth. With sedation, this reflex is inhibited, keeping you more comfortable while you get the dental care you need.‍
Need Extensive Dental Work
Even if you don't have dental anxiety or a strong gag reflex, sedation can help you remain still and calm during lengthy procedures. Sedation makes it easier to sit in one place for a long period of time and relieves any pain to give you a more pleasant experience.
The Benefits of Sedation Dentistry
Sedation dentistry helps you feel more comfortable and safe in the dentist's chair. You can also relax during longer procedures. In addition, sedation combined with numbing ensures that you will feel no pain or discomfort during your procedure. Sedation dentistry is one of the best ways to treat dental anxiety, and it can help you get the dental care you need without fear, nervousness, or anxiety.
What To Expect With Laughing Gas
Laughing gas is a great way to relieve your anxiety and stay comfortable during treatment. The sedative is delivered through a comfortable nose mask as you breathe in.
Laughing gas makes you feel happy, disconnected from your body, and will help you stay relaxed and calm. It also has pain-relieving effects. Together with numbing, this helps ensure you don't feel any discomfort during your procedure.
In addition, laughing gas wears off very quickly. The effects of laughing gas only last about 5 minutes after treatment, so you can drive yourself home or even go back to work after your appointment.
What To Expect With Oral Conscious Sedation
Oral conscious sedation is taken in a pill-based form about an hour or two before your appointment. During your appointment, you will feel very groggy and tired, and you may even fall asleep. Most patients also experience "anterograde amnesia," which means they forget most of what happened during their procedure.
The after-effects of oral conscious sedation last much longer than laughing gas. You cannot drive for 4–6 hours after your procedure, so it's important to make appropriate travel arrangements before your appointment.