Get Your Dream Smile in One Day
If you are suffering from oral damage or cosmetic dental issues like severely stained, discolored, crowded, or uneven teeth and gaps in your smile, Dr. Perry can help with Same-Day Smiles in Mount Vernon. With our modern technology, our team can restore and enhance your smile in just one appointment, getting you back to proper health and a bright, beautiful smile. Call today to schedule a consultation!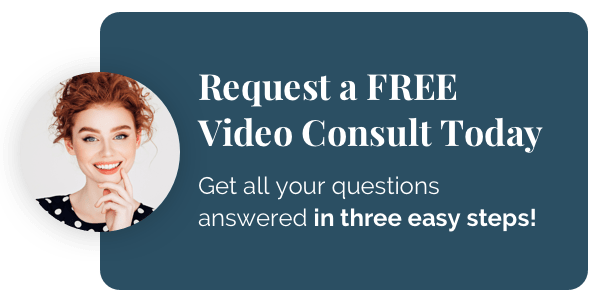 Benefits of Smile Design
Personalized Cosmetic Care‍
When you come to our office for Same-Day Smiles, we'll discuss all of your treatment options and help you decide what's right for you. This decision will be based on factors like your overall oral health, any cosmetic issues, your budget, and your ultimate smile goals. You'll get truly personalized care with Same-Day Smiles at Perry Family Dentistry.
Convenience & Efficiency‍
Traditional cosmetic dentistry can be inconvenient and inefficient. It can often require you to make multiple trips to the dentist to get treatments like veneers, dental crowns, and more. But with Same-Day Smiles at Perry Family Dentistry, we use the latest technology like CEREC to provide you with a more convenient, efficient same-day treatment.
Life-Changing Treatment‍
A better smile can make all the difference in your life. Whether you want to impress at a new job, a first date, or a big special event, your perfect smile can help you make a better impact in every situation. Dr. Perry can use a Same-Day Smile to change your confidence and your life today! Call us to learn more about this exciting service!
What Is Smile Design?
Smile design is the process of determining the ideal treatment plan for your teeth. At Perry Family Dentistry, we use both restorative and cosmetic dentistry techniques and treatments to design a customized plan that will ensure that your smile looks great and functions perfectly.
Am I a Candidate for a Same-Day Smile?
As long as your mouth is healthy and free of gum disease and decayed teeth, you are likely a good candidate for a Same-Day Smile. You also must not have any major orthodontic issues, like a bad bite or mispositioned jaw.
If present, orthodontic issues must be corrected with Invisalign aligners or braces before you can undergo treatment with same-day cosmetic procedures. The best way to find out if you're a good fit for a Same-Day Smile is to schedule a smile design consultation with Dr. Perry.
[/dcmo_block]
What To Expect
The process of Same-Day Smiles is different for every patient. First, you'll come in for your initial smile design consultation. Dr. Perry will take images and x-rays of your mouth and jaw, and perform a comprehensive oral exam to determine which treatments may be right for you. Then, you'll work with Dr. Perry to confirm your treatment plan.
In some cases, your treatment may begin on the same day of your consultation. But usually, you'll come back for a second appointment. This is where your smile will be restored in just a single day with our Same-Day Smiles program.
Depending on your oral health and your unique needs, multiple treatments may be used, including bonding, enameloplasty (shaping & contouring), CEREC dental crowns and veneers, and more. Dr. Perry will discuss what you can expect in more detail once you've been approved for our Same-Day Smiles program.