Get a Dental Crown in One Visit!
At Perry Family Dentistry, we're dedicated to providing better dental care through advanced technology. Thanks to our investment in CEREC technology, we can offer dental crowns in just a single visit, instead of multiple visits over 2–3 weeks. If you have a damaged tooth and think you may need a dental crown, get in touch with us to see if a CEREC crown is the right option for you!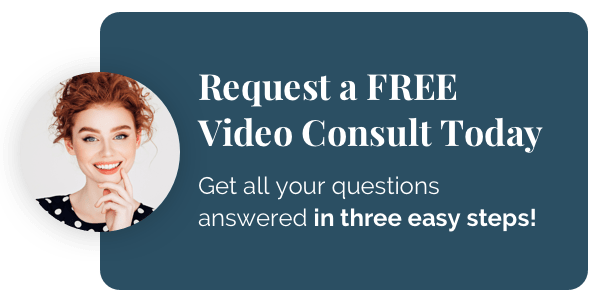 The Benefits of Same-Day Crowns
Efficient & Convenient
With a same-day crown, you don't have to split your treatment into two appointments over a few weeks, and there is no waiting period for your permanent crown. We take care of the entire process in just a single appointment, making your visit more convenient and allowing you to get the dental care you need, even if you have a busy schedule.
No Temporary Crown Required‍
Temporary crowns are usually made of a plastic resin and must be worn while you wait for a traditional crown to be manufactured at a third-party lab.
They can be bulky and uncomfortable, and can even come loose. With CEREC same-day crowns, there is no need for an uncomfortable temporary crown!
Simple, Comfortable Treatment‍
We offer numbing and sedation to keep you comfortable throughout your treatment. Not only that, but in most cases, you can get your new crown in about an hour and a half. This means you don't have to spend too much time in the dentist's chair!
What To Expect
What Does CEREC Stand For?
The acronym "CEREC" stands for "Chairside Economical Restoration of Esthetic Ceramics." Basically, CEREC is a method of using a combination of specialized CAD/CAM (computer-assisted design/manufacturing) software and 3D imaging to create dental crowns right here in our office.
Traditionally, dentists have had to work with third-party dental labs to create restorations like dental crowns. But with CEREC, Dr. Perry can restore your teeth "chairside" and build a crown or a similar prosthesis in just one appointment.
What Is the CEREC Process?
Dr. Perry will begin by cleaning and numbing your mouth. You can also be sedated if you wish. Once your mouth is numb, he will begin by removing any damaged or decayed enamel from your tooth. After your tooth has been prepared, he will use a hand-held 3D CEREC scanner to take a 3D image of your mouth.
This image will be uploaded to our CEREC machine. Then, Dr. Perry will use this machine to create a 3D model of your crown that fits into your mouth perfectly. Once your crown has been designed, he will load a block of porcelain into the machine, which will automatically trim and cut your crown.
Finally, Dr. Perry will check the fit of your crown, and make minor adjustments, if necessary. Once your crown is perfect, it will be bonded to your teeth permanently.
Dr. Perry's Training & Qualifications
Perry Family Dentistry is the only dental office in the area offering CEREC treatment. Dr. Perry is highly qualified and certified in CEREC dentistry, and he has performed hundreds of CEREC operations safely and with spectacular results. Interested in restoring your smile in just one appointment? Contact us today!