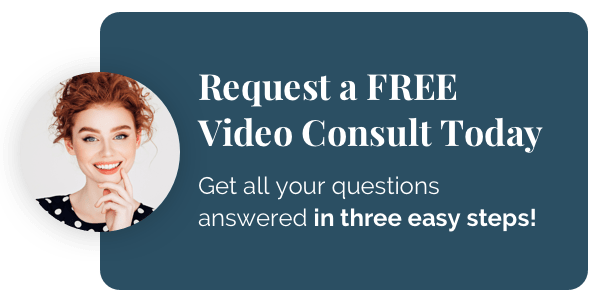 No one schedules a dental emergency into their day. At Perry Family Dentistry, our goal is to provide a relaxed atmosphere for our patients. Your emergency is important to us, and we want to help you feel better.
Same-Day Appointment for Your Dental Emergency
A dental emergency isn't fun, and it can be very serious. Call us right away if you experience any of the following:
A severe toothache that won't go away.
Your tooth has been completely knocked out.
Your tooth has broken or has been badly chipped.
An object has become lodged between your teeth.
A minor mouth injury, like a bad inside bite or damage from a sharp object.
If you are experiencing another problem that you are concerned about, give us a call and let's talk. We can assist you and schedule you for a same-day emergency dentist appointment if needed!
What Is a Dental Emergency?
A dental emergency is any oral condition that is causing you serious discomfort, pain, or bleeding that you do not know how to treat on your own. Many different issues count as emergencies, including cracked and damaged teeth, pulled-out dental work, toothaches, bleeding gums, and more.
Not sure your issue qualifies? It's better to be safe than sorry. Give us a call to discuss your symptoms!
Common Dental Emergencies
Below are some of the more common dental emergencies that we see and are trained to deal with here at Perry Family Dentistry. Call us for help right away if you experience any of the following:
Knocked-Out or Loose Teeth‍
A loose tooth is a serious dental emergency. Your tooth will need to be cleaned and splinted to the adjacent teeth to ensure that it can heal properly and re-attach to the socket.
Similarly, a knocked-out tooth caused by oral trauma also requires immediate care. Your tooth will need to be re-implanted within 1–2 hours to save it! It's important to get immediate dental care for both knocked-out and loose teeth, so call us right away to let us know that you're coming in.
Persistent Toothaches‍
A persistent toothache usually indicates either a deep cavity or an infected tooth. Both of these issues are dental emergencies. A deep cavity will continue to grow until your tooth becomes infected, and an infected tooth will eventually result in the death of your tooth.
If you have a persistent toothache, come in right away to discuss your treatment options.‍
Chipped or Cracked Teeth‍
If your tooth is chipped or cracked due to an oral injury, come into our office immediately even if the damage does not look too bad. A crack or chip can cause damage to the hard outer layers of your tooth and expose the interior pulp, causing a tooth infection.
Getting emergency care ensures that your tooth remains healthy. We can repair chipped and cracked teeth with dental bonding, crowns, and a number of other methods.
Broken Jaw, Torn Lips, Etc.
If you have a serious emergency, go to the emergency room!
Although the jaw is part of your mouth, a broken jaw requires a visit to the ER. You should also visit the emergency room if you have a serious laceration, anything broken, or if breathing becomes difficult to you or your child due to an infection.
What Can I Do for My Dental Emergency in the Meantime?
In any dental emergency, the best first step is to call your dentist at Perry Family Dentistry right away for professional advice! The following directions below are meant to be a guideline only until you can come into our office for a professional dental opinion.
What To Do With a Knocked-Out Tooth
First, recover your tooth and rinse it gently with warm water, if necessary. Grab it by the crown—not the root.
Next, replace it in your socket or put it in a container of cold milk to keep it moist until you can get to the dentist.
Most importantly, call our office to let us know that you're coming in for an emergency appointment! If you have help with you, someone can call our office while you or someone else handles the tooth care steps above.
If your tooth is not replaced within 1–2 hours of losing it, it will likely need to be replaced with an implant or a partial denture. Come see us right away!
What To Do With Chipped or Broken Teeth at the Emergency Dentist Open Today
For a chipped tooth, try to save the piece of tooth that has chipped off. You can also put the piece of tooth in a glass of milk. If you have been injured, try using a cold compress on the affected area and call your emergency dentist open near me.
Teeth can sometimes break when you bite down on hard things, like ice, nutshells, or hard candy. Injuries can also cause your teeth to break. You can rinse with salt water to stop infection, but avoid activities that cause more pain until after you schedule your emergency dentist appointment.
What If I Have Something Stuck Between My Teeth or My Gums Are Bleeding?
When you have an object stuck between your teeth, don't try to remove it yourself! For bleeding gums, try rinsing gently with salt water.
In either case, call our office and we'll schedule an appointment as soon as possible.
Finding an Emergency Dentist in My Area
You want a dentist close to home so when your child does have an emergency, you can reach us quickly. We are conveniently located in Mount Vernon for all of your dental needs. If your child has lost a tooth, chipped a tooth, or has a bad toothache, call us right away.
Where Can I Find an Emergency Dentist for Kids?
At Perry Family Dentistry, our goal is to provide service for your entire family, whether young in body or young at heart. A dental emergency can be stressful for a child and a parent, and we want to help put both of you at ease. Call your emergency pediatric dentist in the Mount Vernon area.
Can I See an Emergency Dentist Open Today?
Check our current hours to find out when to call and how soon we can schedule an appointment. We are often able to see patients the same day they call, and we want to help you feel better as soon as possible!
If you have an emergency after hours, call us anyway and our message system can direct you to help.
How Can I Find an Emergency Dentist Near Me?
If you or a loved one are experiencing a dental emergency near Mount Vernon WA, call us as soon as possible. We are your emergency dentist near me, open now!
Call Our Office for Fast Emergency Dental Care
At our office, we always try to offer same-day appointments for all of our patients. If you're experiencing a dental emergency, give us a call today at (360) 419-5344. Get the emergency care you need right away!